LIP-SKI'S NATURALS
Jackie Kedrowski
Certified Aromatherapist Early Childhood and Parent Educator
Living in Northern Minnesota next to Lake Superior
2851 W. 6th Street Duluth, MN 55806
lipskisnaturals@gmail.com
Sincerely and Mahalo,
Jackie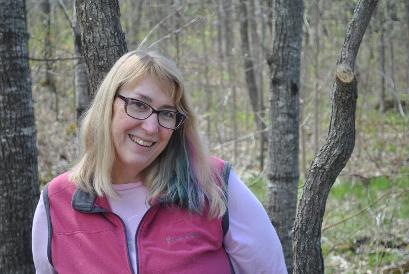 HI, I'M JACKIE
LIP-SKI'S NATURALS PRODUCTS ARE MADE FROM THE GIFTS OF NATURE. THEY SUPPORT OUR HEALTH AND OUR FAMILY'S HEALTH IN A CLOSER CONNECTION TO THE NUTRIENTS FROM PLANTS.
I HAVE HAD THE PLEASURE OF NOURISHING AND SUPPORTING MANY PARENTS AND CHILDREN THROUGH MY CAREER OF EARLY CHILDHOOD AND PARENT EDUCATION WHICH BEGAN IN 1990. IT WAS ABOUT THIS TIME WHEN I STARTED USING DISTILLED ESSENTIAL OILS IN MASSAGE OILS. MY FAVORITES HAVE BEEN THE COMBINATION OF LAVENDER AND YLANG YLANG.
IN 2008, A LIFE'S PATH TOOK ME TO HAWAII'S, OAHU ISLAND. WE WERE FORTUNATE TO LIVE AND EXPERIENCE THE OLD HAWAIIAN COUNTRY SIDE. THAT MOVE OPENED A DOOR INTO THE TROPICAL WORLD OF PLANTS AND AROMA OF PLUMERIA. THE PICTURES ON THE BACKGROUND OF THE PAGES ARE FROM THE PLANTS ON THE ISLAND AND THE NORTHWOODS OF MINNESOTA. IN 2011, WE MOVED TO DULUTH, MN, THE CITY ON THE NORTH SHORE OF GITCHE GUMME, LAKE SUPERIOR. THE RICHNESS OF THE CONIFERS AND LILACS IS AMAZING. THE WONDERFUL SCENTS OF THESE PLANTS ARE CARRIED ON THE BREEZE FOR US TO DISCOVER.
ACQUIRING THE AROMATHERAPIST CERTIFICATE FROM AROMAHEAD INSTITUTE HAS GIVEN ME ANOTHER AVENUE TO SHARE AND SUPPORT. I WILL DILIGENTLY WORK AND RESEARCH THE BEST SYNERGY FOR ESSENTIAL OILS AND CARRIER OILS AND BUTTERS THAT CAN WORK FOR YOU.
SINCERELY AND MAHALO
JACKIE